Regular price
Sale price
$21.99
Unit price
per
Sale
Sold out
Share
OVERVIEW

The Talon is a quick and easy way to safely secure your phone so you can enjoy the outdoors. The Talon quickly attaches to your smartphone by stretching over the corners and making a firm hold.  With a big stretch you'll be able to use your phone with ease and keep it safe from accidents.
WHERE TO USE

Kayaking
Hiking
Fishing
Hunting
Snowsports
Watersports
Biking
Boating
Motorcycles
Snowmobiles
Running
Climbing
Traveling
Military and LEO
And More!
PHONE FIT

The Talon is compatible with all standard smartphones with a screen size of up to 7". Hassle free fit from cell phone manufacturers such as Apple, Samsung, Google, LG, Amazon, Motorola, Kyocera, Nokia and more!
FEATURES

3.5 inch coil stretches up to 12 times its size!
Exterior made from outdoor ready UV fade resistant 550 paracord sheath and the interior core is an unbreakable reinforced nylon monofilament
Aluminum carabiner and stainless-steel fasteners are perfect for exploring small streams or venturing into saltwater flats
Flexible silicone phone attachment has a big stretch and can support up to 20lbs of force
SPECS

Weight: 1.7 oz
Coil Length: 3.5"
Length end-to-end: 18"
Stretch Length: Up To 4ft
Salt Water Ready Stainless Steel End Fasteners
Interchangable Hardware
Outer: UV Fade Resistant 550 Paracord Sheath
Inner: 2.4mm Reinforced Monofilament
Wide-Gap Aluminum Gate Carabiner
Durable Silicone Phone Harness
WARRANTY

Covered by our Bulletproof Warranty
2 Year Warranty on all components
View full details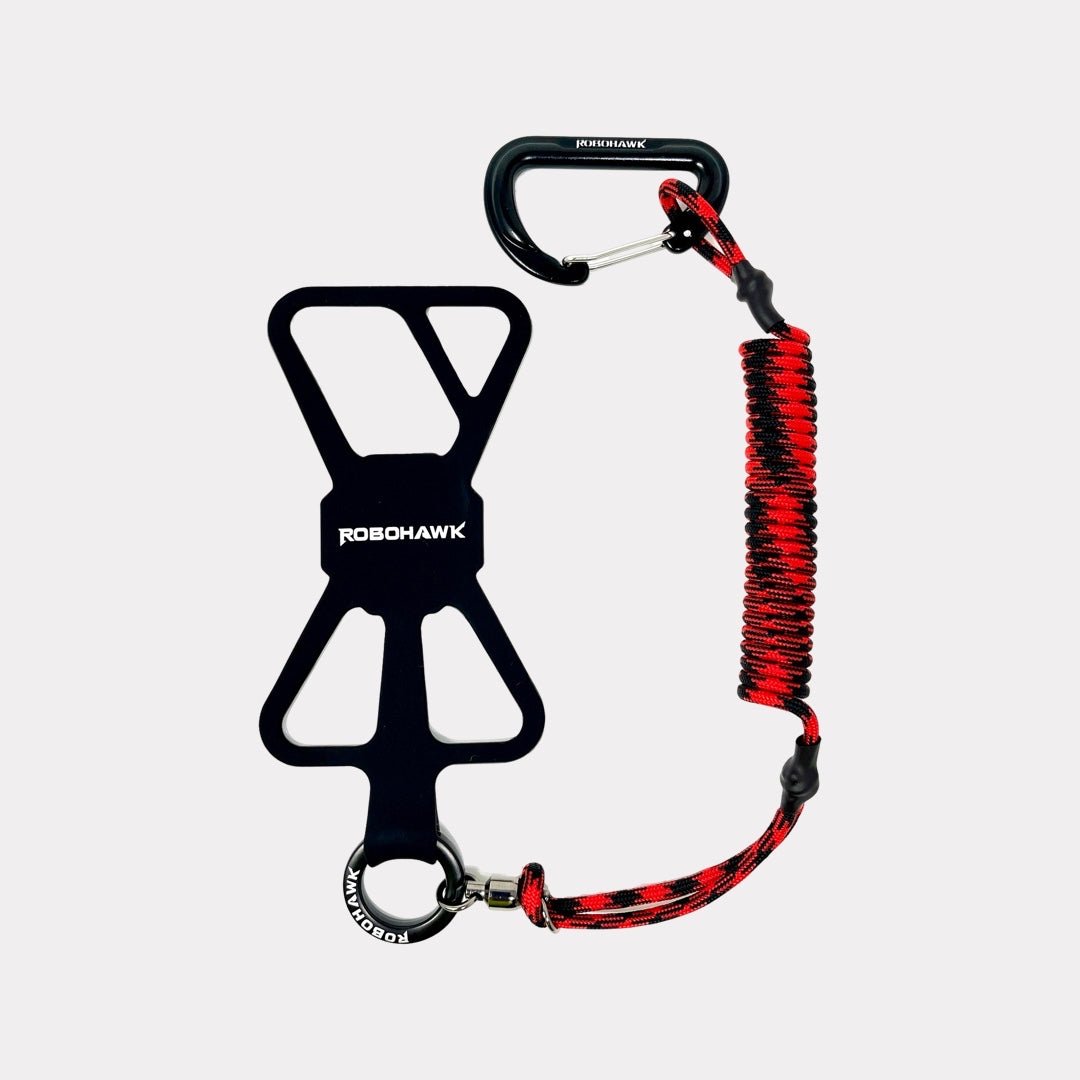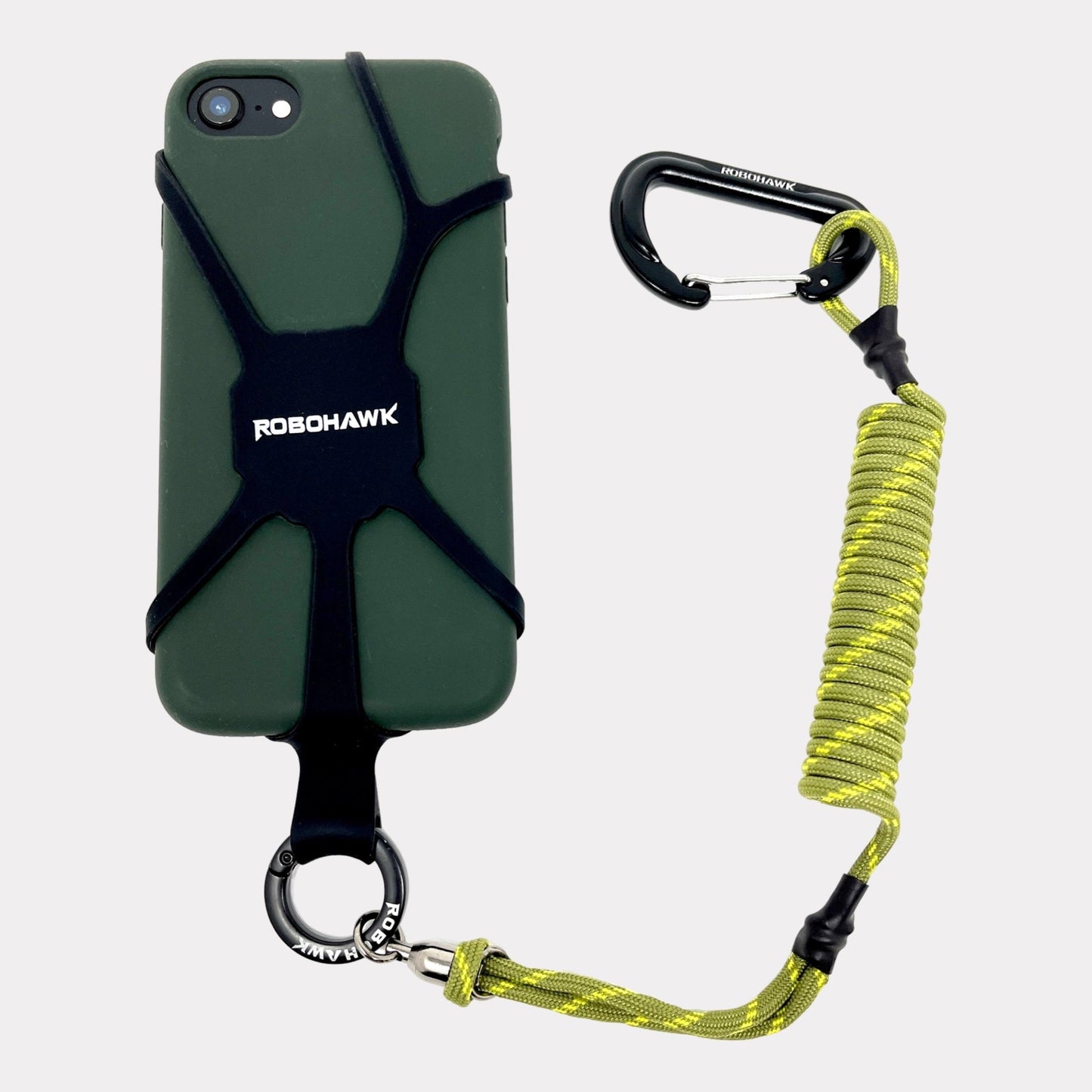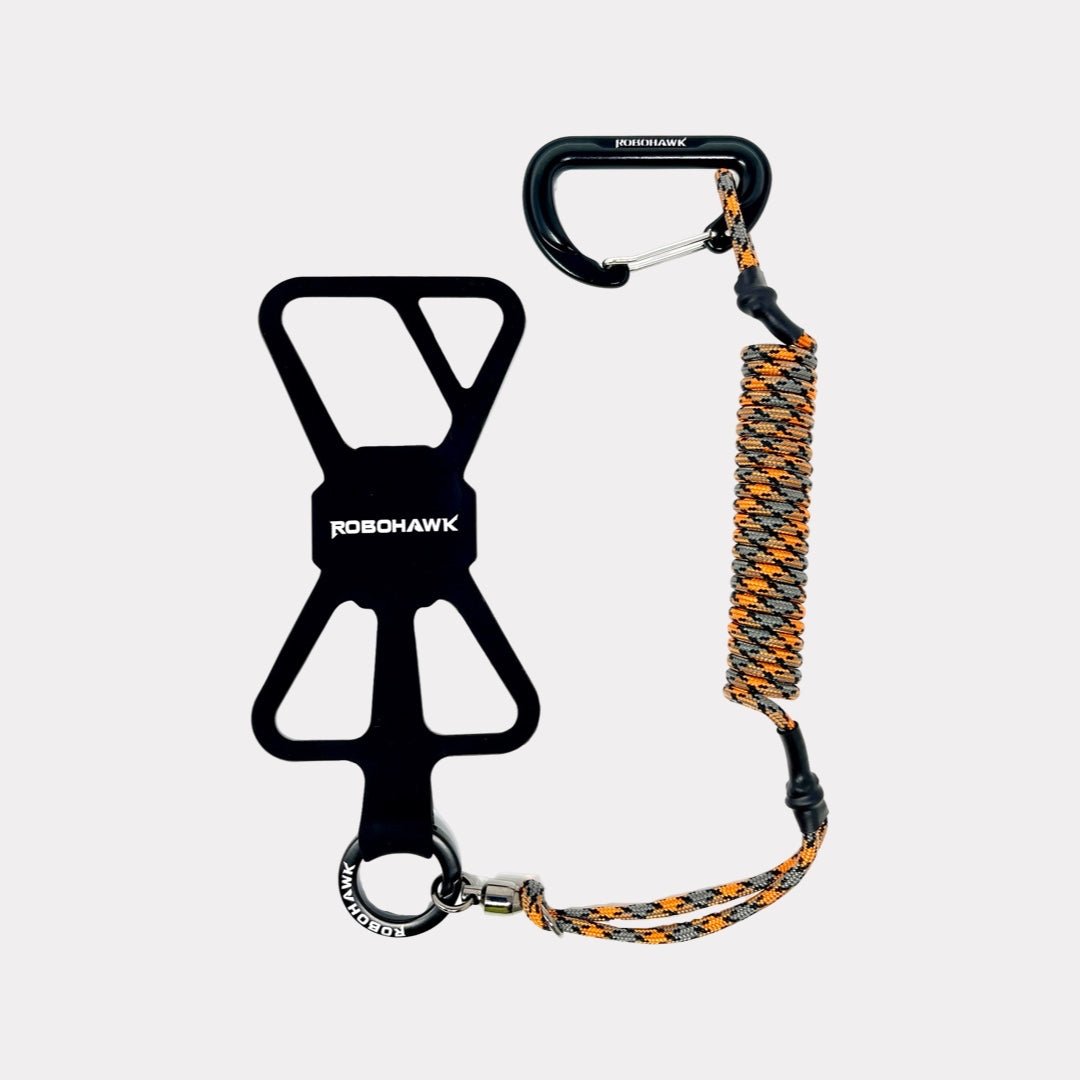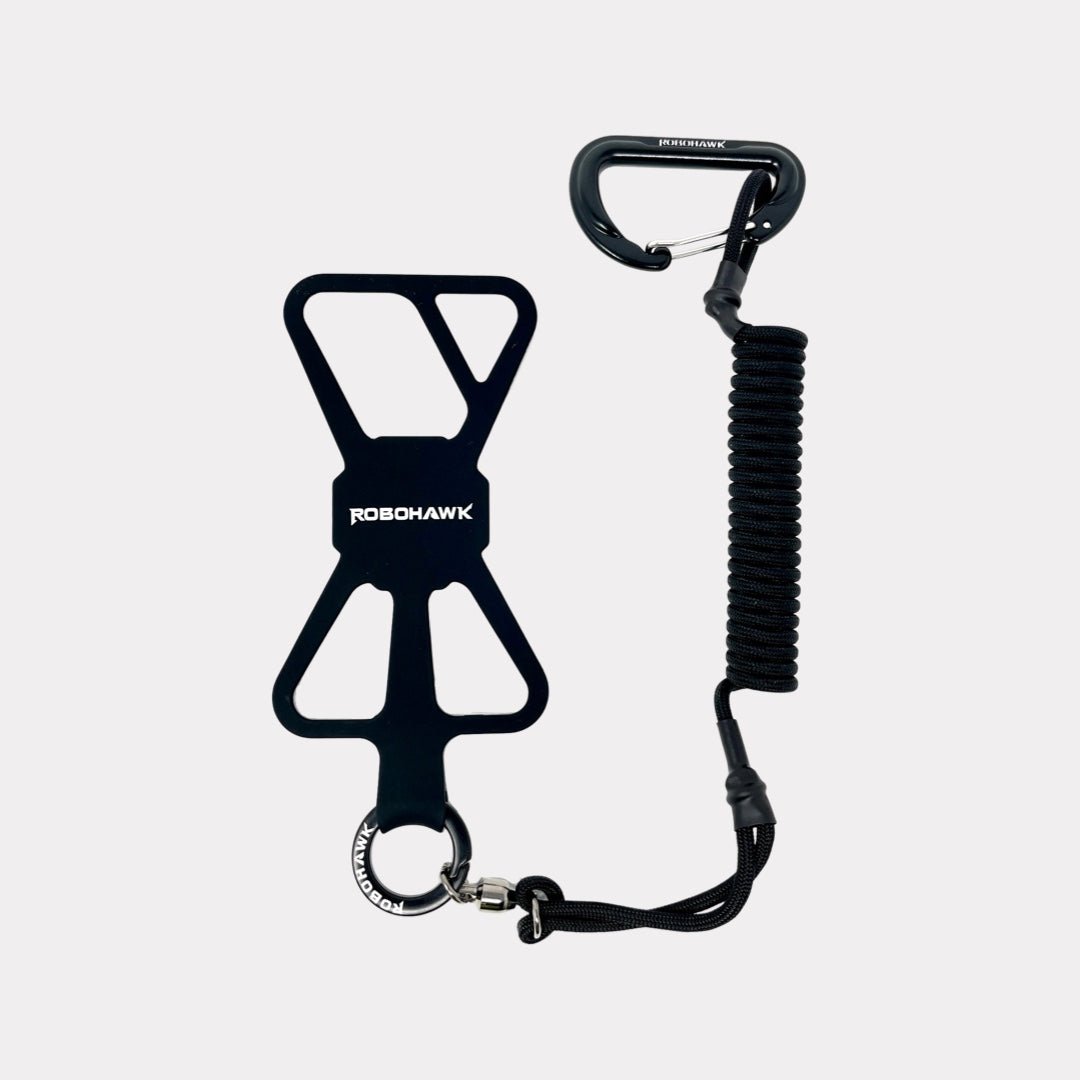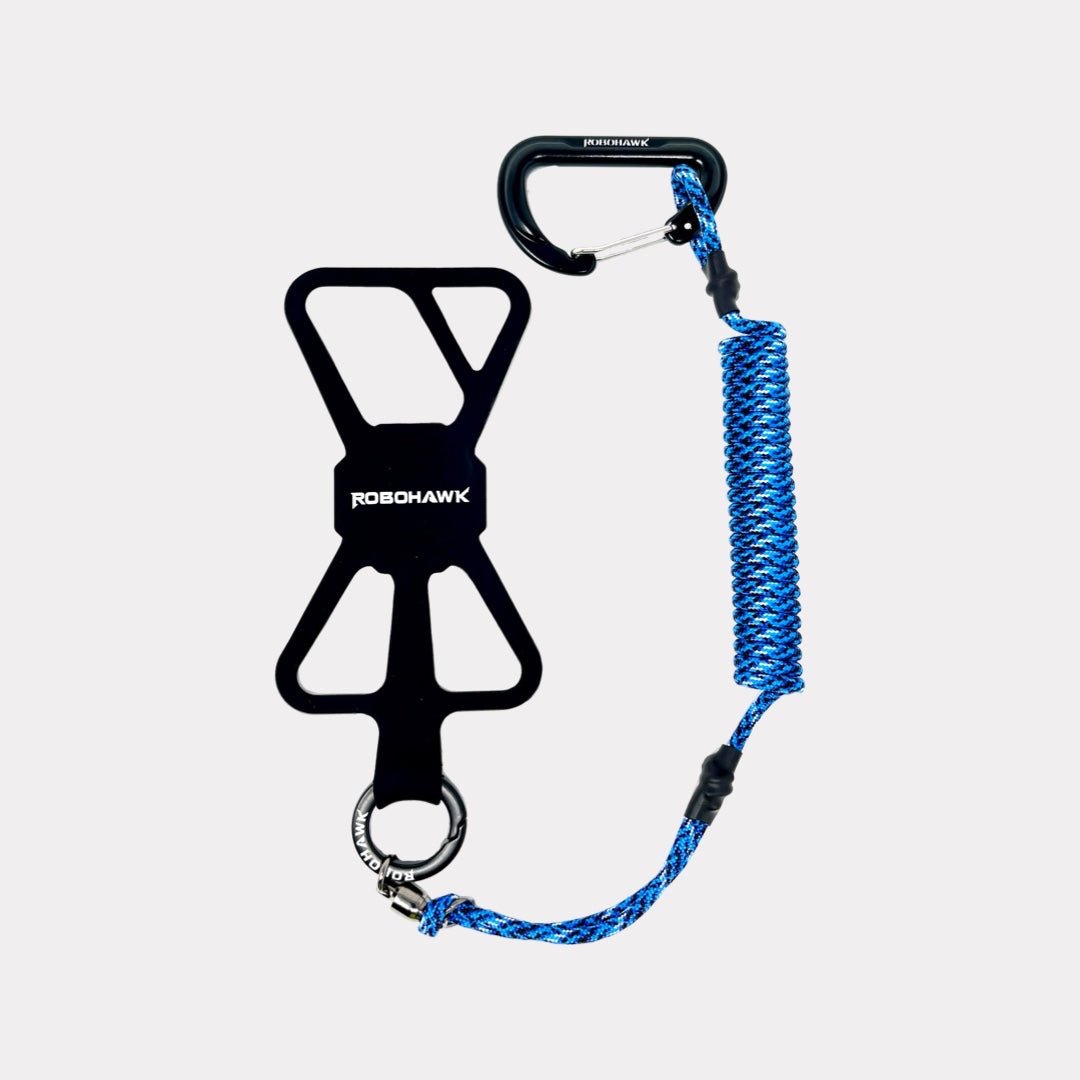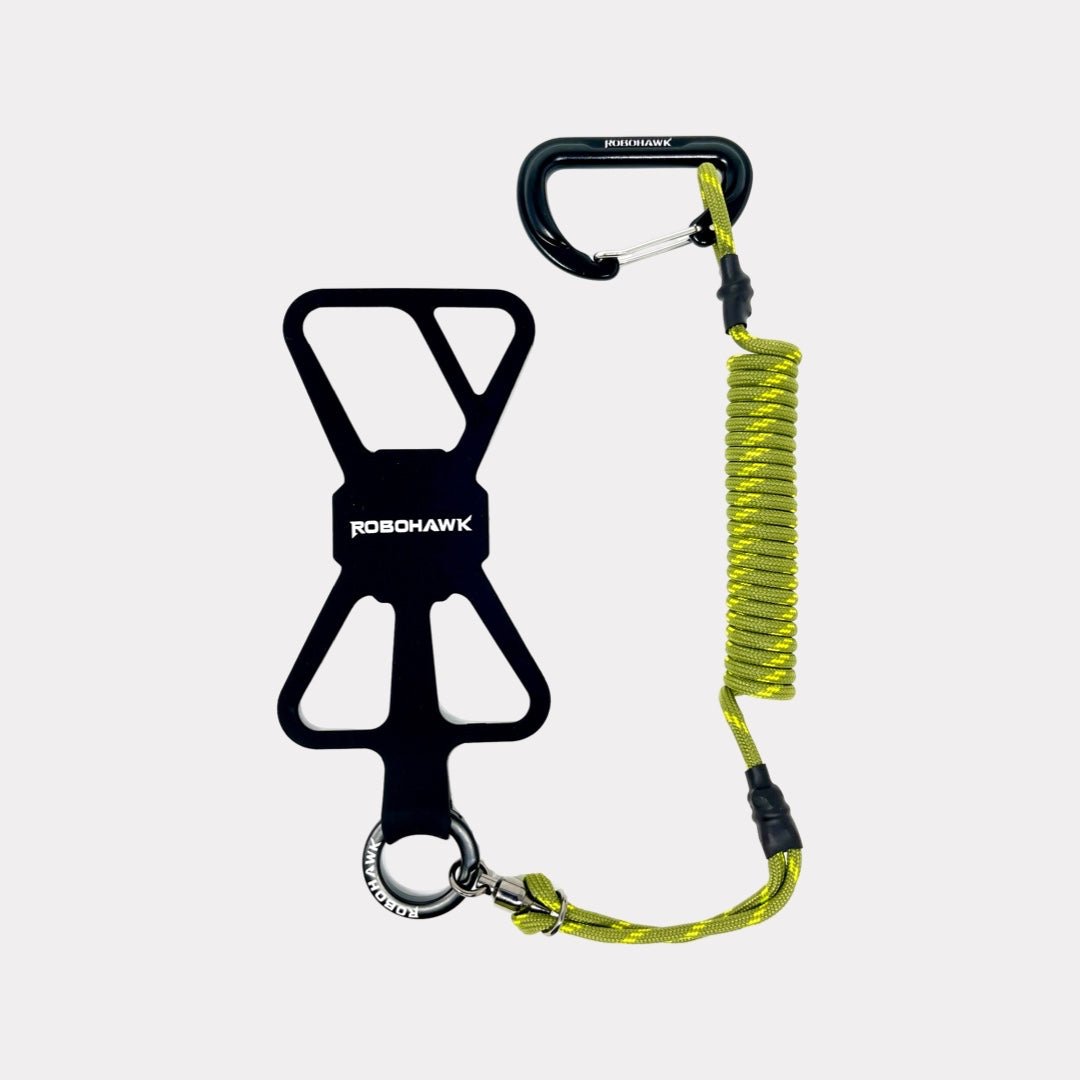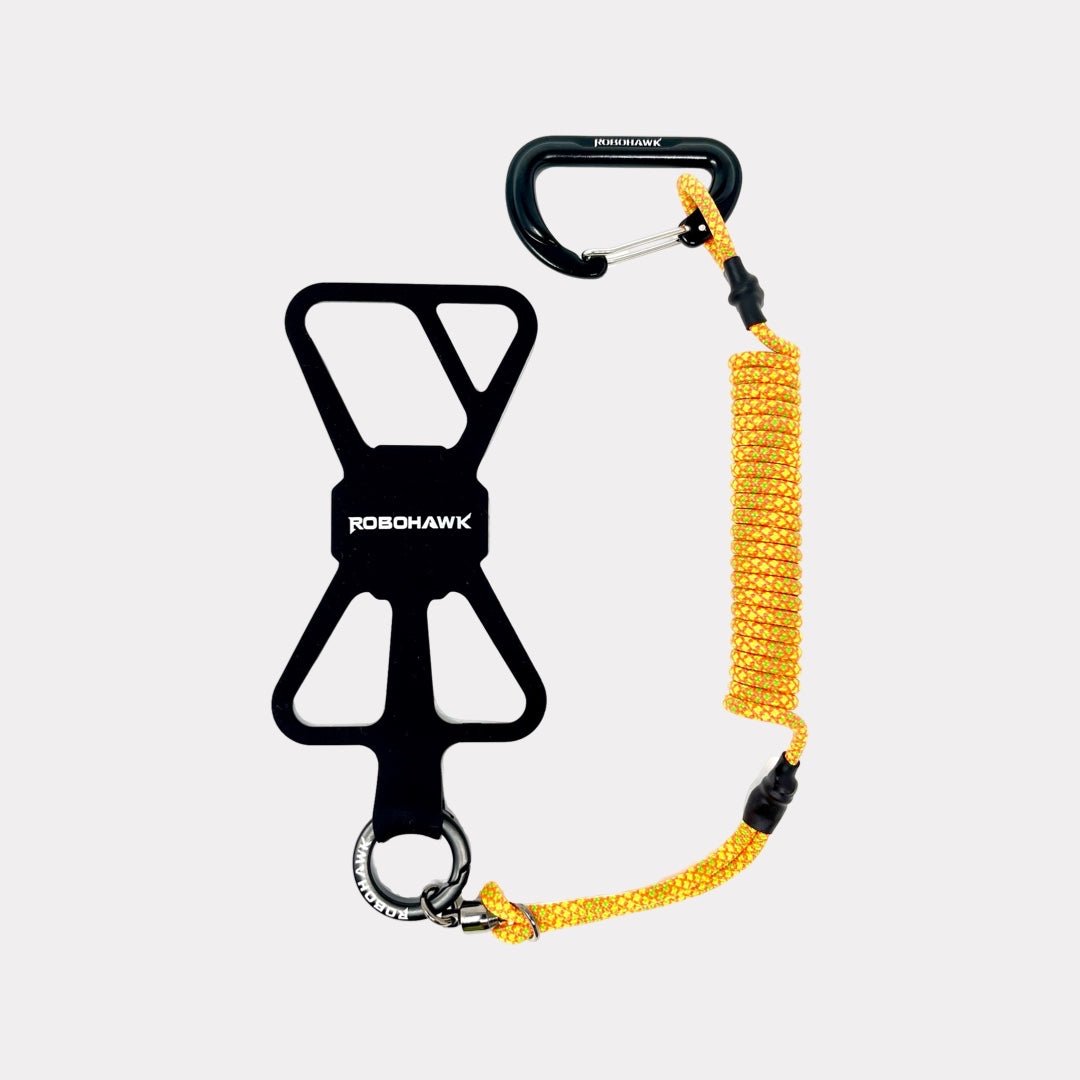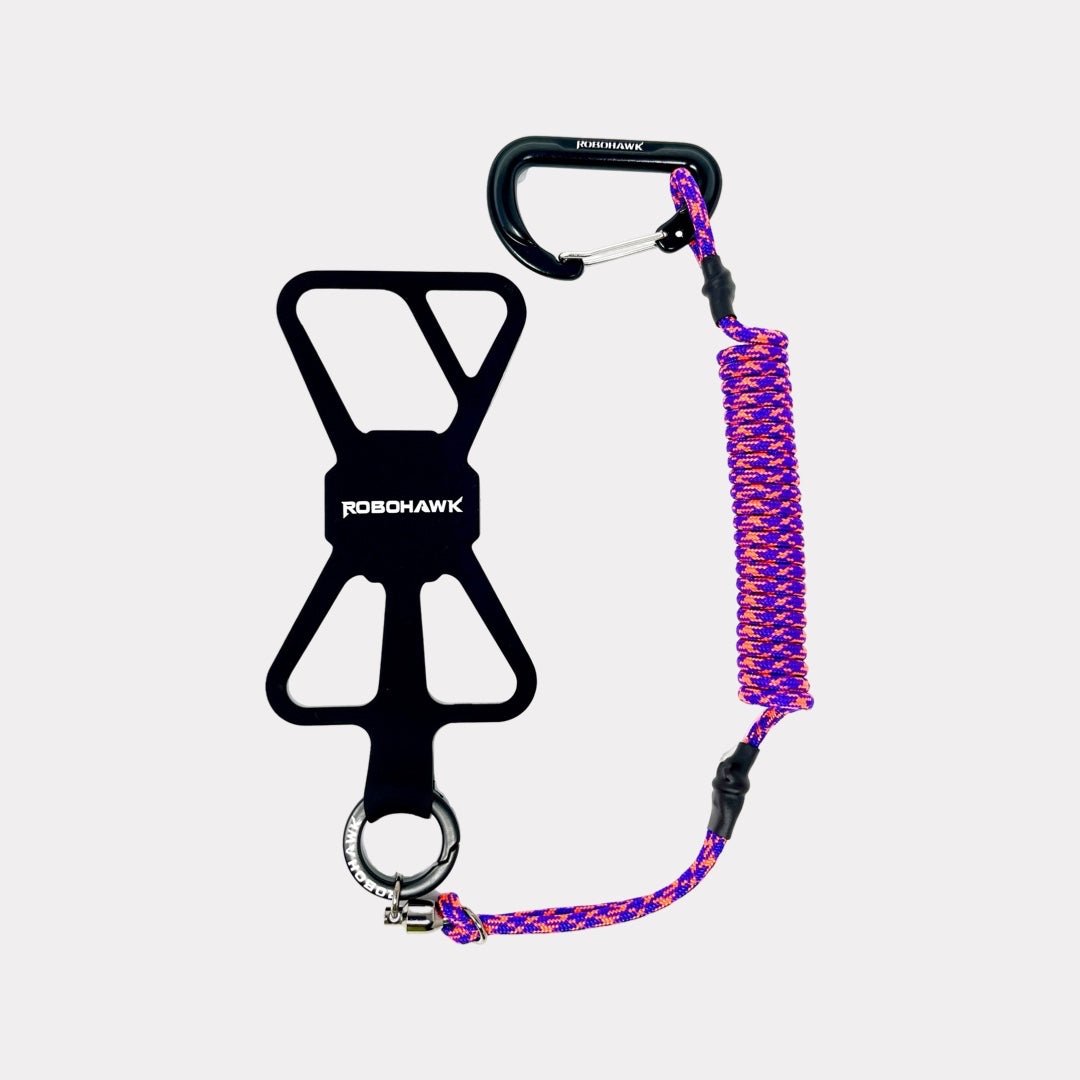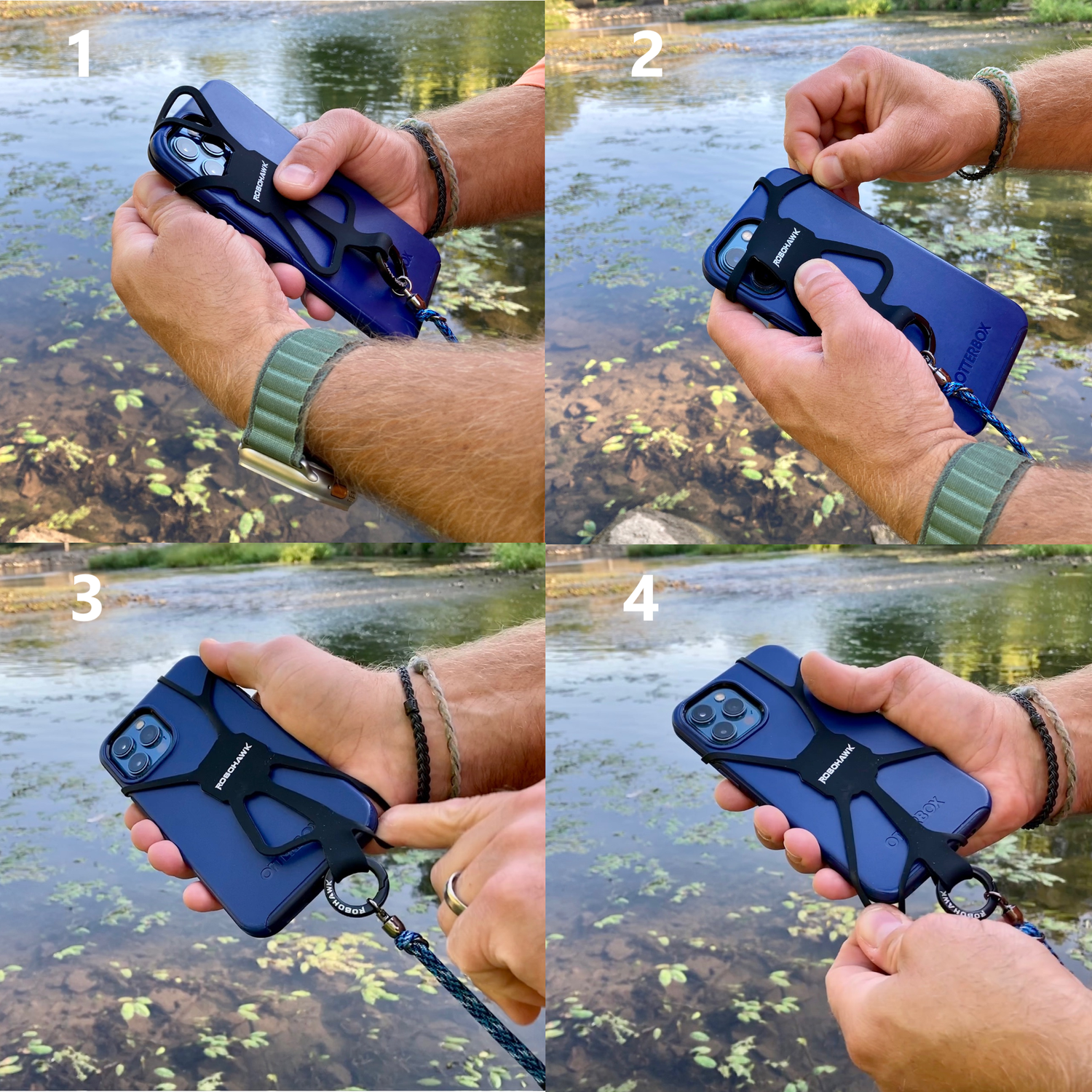 QUICK AND EASY INSTALLATION
Attach the Talon to any phone in seconds by stretching the harness over the corners.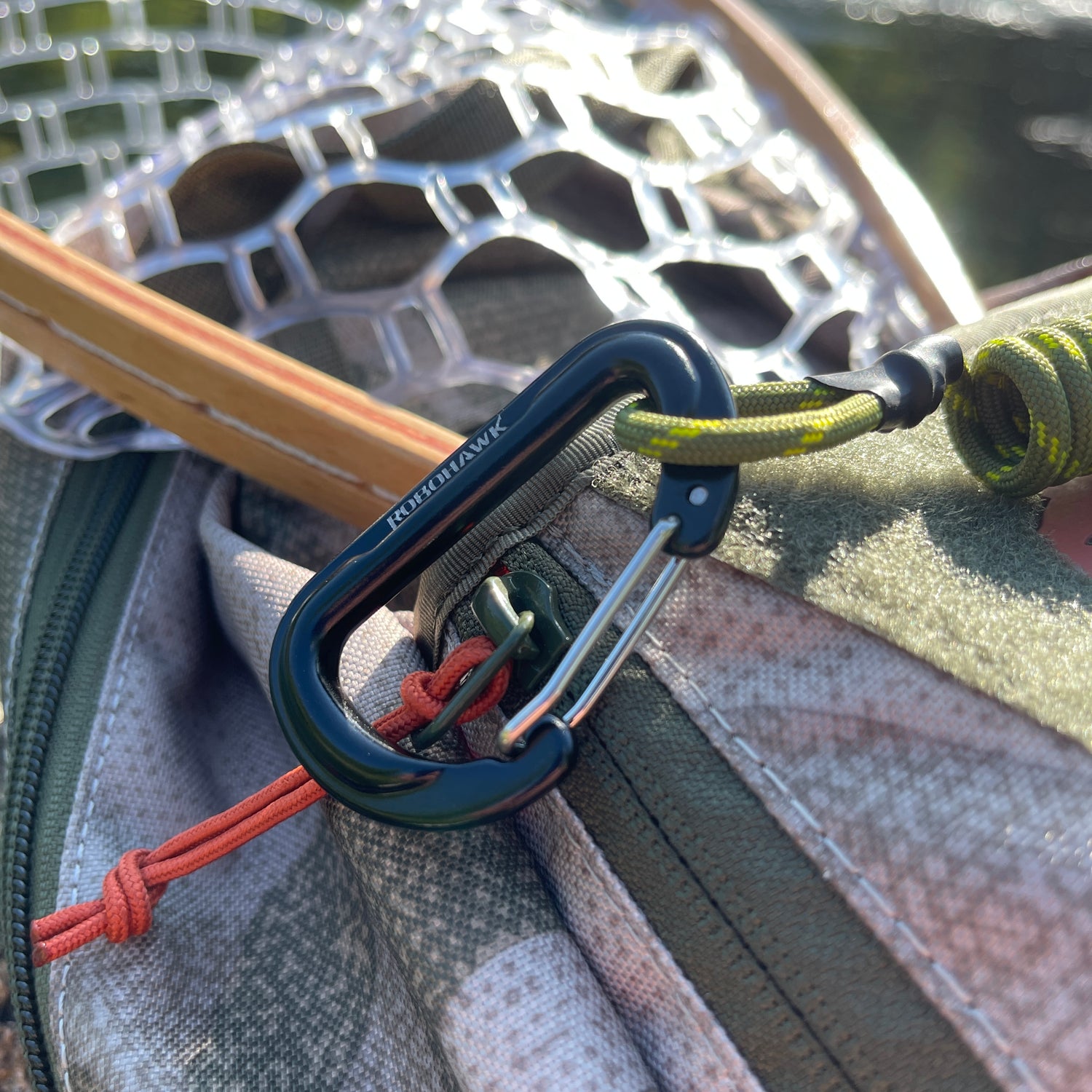 WIDE-GAP ALUMINUM CARABINER
Connect the carabiner easily to anchor your tether. With it's wide opening you'll be able to attach it to nearly everything.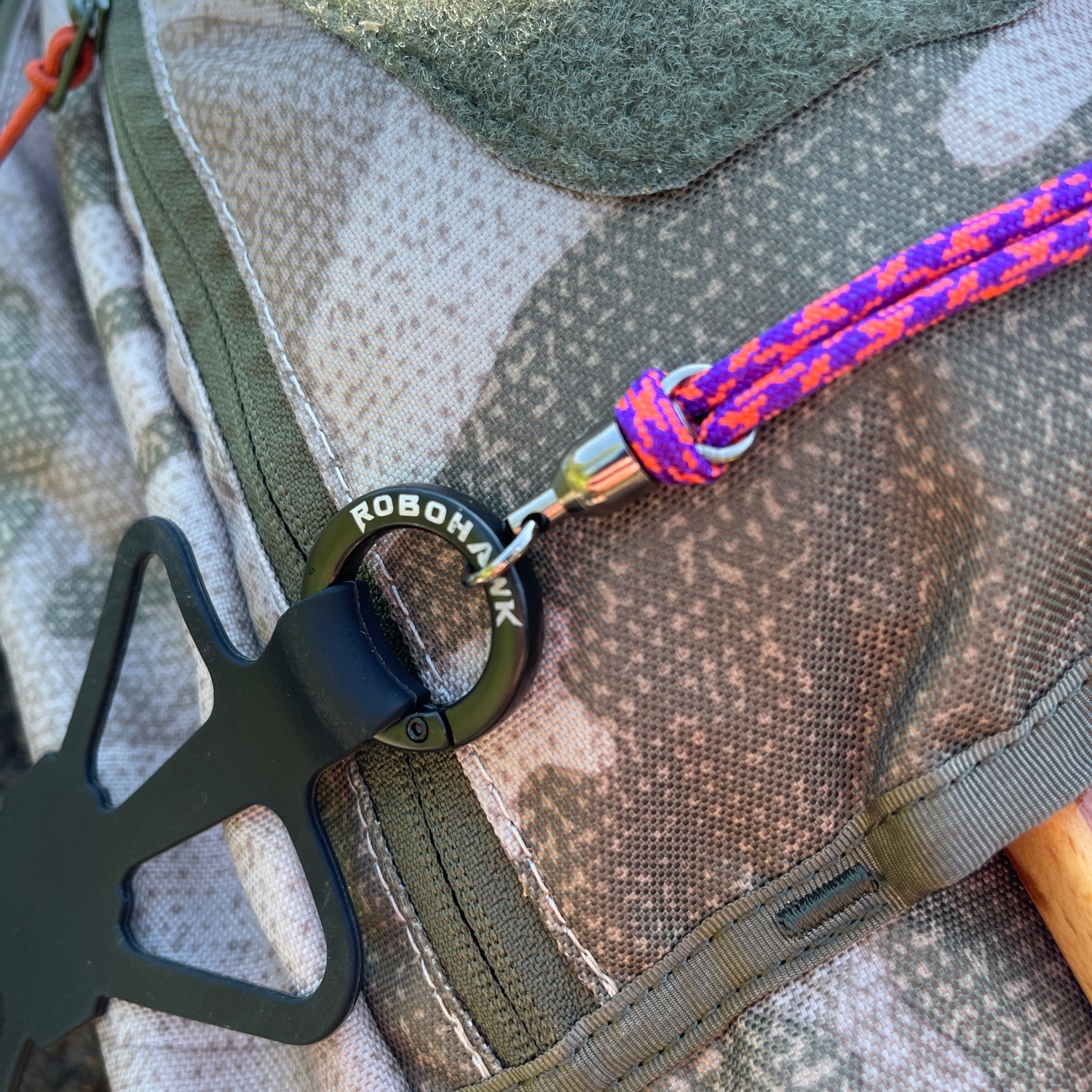 STAINLESS STEEL BALL BEARING SWIVEL
Prevent your phone and tether from becoming tangled with the salt water friendly ball bearing swivel.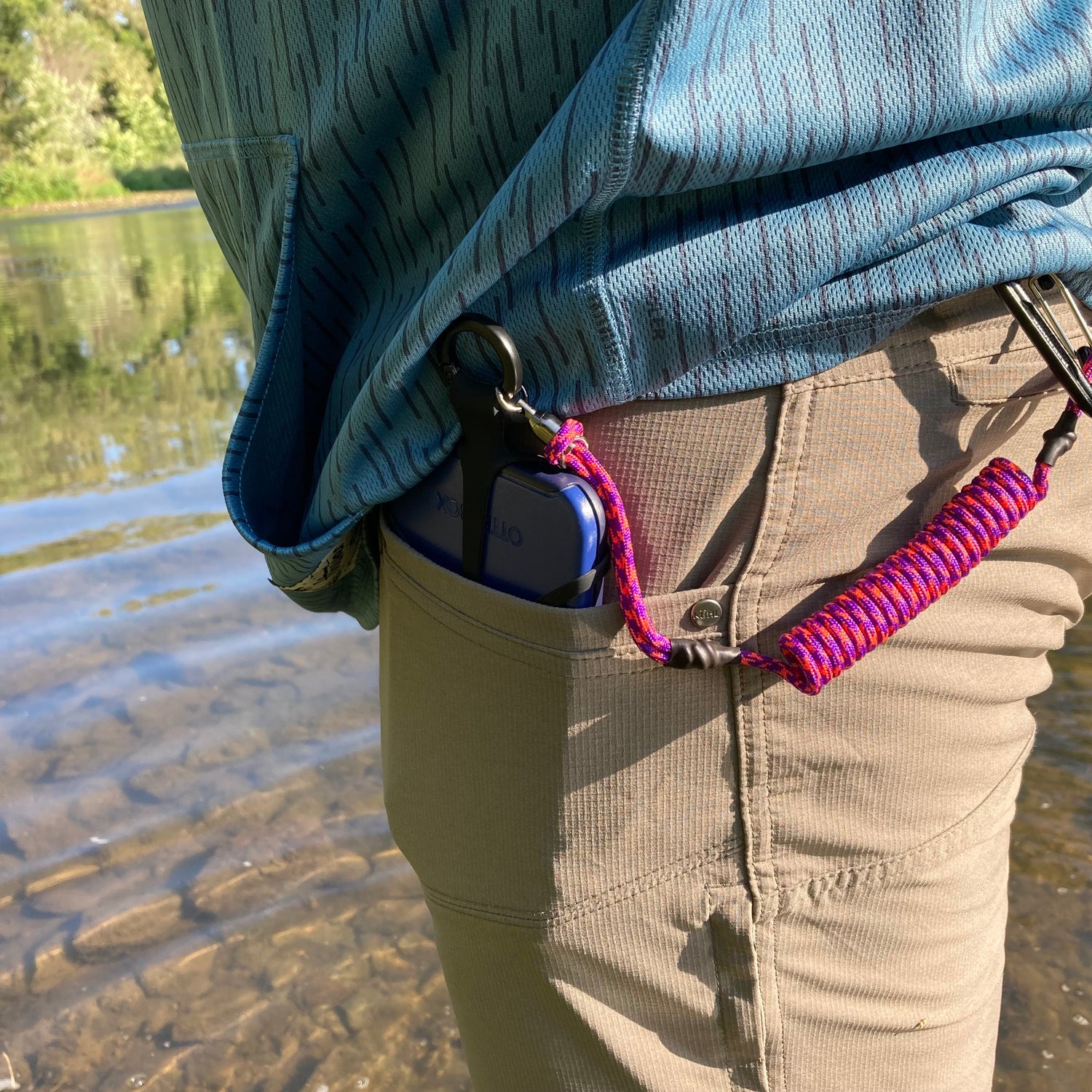 EASY IN AND OUT OF ANY POCKET
The Talon Harness is designed to be extra grippy on the phone side and smooth on the outside to make it easy to retrieve your phone.
FREQUENTLY ASKED QUESTIONS
Will the Talon fit smartphones with a screen size over 7"?

Yes! For the unique smartphones out there or larger phones with bulky cases, it will fit. The Talon stretches up to 12" end-to-end and has a breaking strength of over 20 pounds. The further the Talon stretches you may notice sections where the silcone turns white. This is a normal phenomenon due to the type of silicone and it will return to it's original color and shape.
How strong is the Talon?

The Talon Harness can stretch up to 12" end-to-end and has a breaking strength up to 20 pounds. That's strong.
Will the Talon Harness block the cameras on my smartphone?

Easy asnwer, no. When you're skiing, on a hike or fishing, we want you to capture your memories. The Talon Harness is designed for all cameras to be fully functional and works with all front and rear-facing smartphone cameras. Simply install the Talon Harness over your phone and adjust the straps to your desired location.
Does the Talon return to its original size after use?

The Talon always returns to it's original size when it's removed from your smartphone.
What makes the Talon different?

When installed, the Talon Harness is designed with unforgiving gorilla grip.

The logo side of the Talon is oil-pressed, which results in a smooth finish that will easily slide in and out of your pocket.

The phone side of the Talon Harness remains untreated to give it a tacky grip that never lets go.
Is the Talon Phone Harness and and Tether System equipped to for salt water use?

Absolutely! All Robohawk products are designed for maximum abuse from the elements. All hardware is built to last and also interchangable if you ever want to swap out components. We use aluminum carabiners and the ball-bearing swivels and end fasteners on the tethers are made from stainless steel.